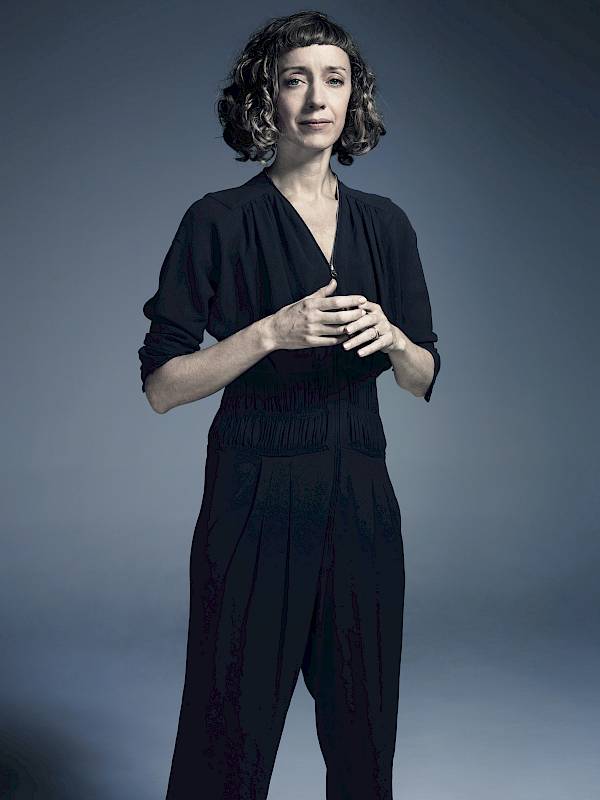 Cathy Marston new Ballet Director
Neue Ballettdirektorin ab 2023/24
Renowned choreographer Cathy Marston will take over as new Ballet Director and Chief Choreographer of the Ballett Zürich. For an initial period of two years, this British-born, Swiss-bred artist will succeed Christian Spuck for the 2023/24 season, after he takes over artistic directorship of the Staatsballett Berlin. Spuck has successfully led the Ballett Zürich since 2012, and his switch to Berlin with the 2023/24 season will see him leading Germany's largest independent ballet company.  
Christian Spuck new Artistic Director of Staatsballett Berlin from 23/24

«There are always times in life when we are confronted with change and new challenges. I have always tried to face such moments openly and with gratitude. The decision to end my contract with Ballett Zürich two years early and take over the direction of Staatsballett Berlin was not an easy one. Ballett Zürich and its wonderful dancers have been the core and center of my life for nearly ten years. Our time together has given me so much, both personally and artistically, and I am deeply grateful for all the support and opportunities I have had at Opernhaus Zürich. For now, I am looking forward to my remaining time here in Zurich, and to two more exciting seasons with Ballett Zürich!»
Advance ticket sales, ticket office opening hours & people's performances

During the summer break from 2 July to 24 August, you can reach us by telephone from Monday to Friday, from 10.00 to 14.00, on +41 44 268 66 66 or by e-mail to Enable JavaScript to view protected content.. From 25 August 2021, we will open the ticket office counters.

On 4 September, we will put the individual tickets for the September performances on sale. Whether the performances for October and the following months will go on sale at that time will be decided at the end of August.

On 25 August we will go on sale with single tickets for the popular performances of L'incoronazione di Poppea and I Capuleti e i Montecchi as well as for the introductory matinee Salome.

To avoid large crowds in our small, enclosed box office foyer, tickets for people's performances will no longer be sold at the box office from the 2021/22 season. However, tickets can still be purchased conveniently online and by telephone.
Trailer «Walking Mad (Boléro)»
The dancers appear bizarre, surreal, or clown-like in Johan Inger's choreography to the maelstrom-like «Boléro» by Maurice Ravel.
more
Trailer «Impulse»
The premiere of «Impulse» could only be experienced by an online audience. Now the exciting evening can be seen for the first time on the opera house stage.