---
Spielplan im Mai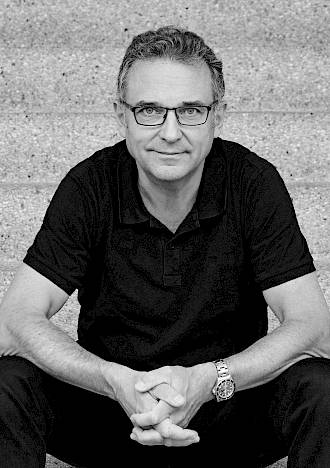 Hereinspaziert!
Über fünf Monate haben wir auf diesen Moment gewartet und ich freue mich sehr, wenn wir am 1. Mai 2021 unsere Türen wieder öffnen dürfen und den Spielbetrieb mit vier Premieren, sechs Konzertenprogrammen und insgesamt 29 Vorstellungen im Mai wieder aufnehmen. Zwar sind vorerst nur 50 Zuschauerinnen und Zuschauer pro Veranstaltung zugelassen, dafür ist unser Programm, das wir speziell für diese reduzierte Zuschaueranzahl entwickelt haben, umso reichhaltiger.
Das Ballett Zürich zeigt die Premiere «Walking Mad» mit Choreografien von Edward Clug und Johan Inger und das Junior Ballett präsentiert die Zürich-Premiere des Ballettabends «Impulse». Mit der Premiere von «Die Geschichte vom Soldaten» zeigen wir Ihnen ein musiktheatralisches Meisterwerk von Igor Strawinsky, bei dem ich selbst Regie geführt habe. In sechs Konzerten erkunden Ensemblemitglieder des Opernhauses und Mitglieder des Internationalen Opernstudios neben Opernrepertoire auch andere musikalische Genres wie Musical, Pop und Folkmusik und mit grosser Freude begrüssen wir auch die Philharmonia Zürich zurück auf der Opernhausbühne. Für das komplette Orchester wäre es noch zu früh, aber die einzelnen Stimmgruppen unserer Philharmonia musizieren in sechs Konzerten unter dem Titel «Philharmonia Winds», «Philharmonia Strings» und «Philharmonia Brass» und schliesslich präsentieren sich im Theater Winterthur die Nachwuchstalente unseres Internationalen Opernstudios mit der Premiere der Donizetti-Oper «Viva la Mamma».
Wir freuen uns sehr darauf, Sie bei diesen Vorstellungen im Opernhaus endlich wieder persönlich begrüssen zu können, wobei Ihnen auch unser digitales Programm «Souvenirs» natürlich wie angekündigt weiterhin online zur Verfügung steht. Die Kalendarische Übersicht für den Spielplan im Mai finden sie hier.
Auf bald in Ihrem Opernhaus,
Ihr Andreas Homoki
---
Trailer «Impulse»
The premiere of «Impulse» could only be experienced by an online audience. Now the exciting evening can be seen for the first time on the opera house stage.
Behind the scenes: «Winterreise» with Giulia Tonelli
With the upcoming live stream, our 1st soloist Giulia Tonelli dances the first time in Christian Spuck's «Winterreise». We followed Giulia to the rehearsals and talked with her about her role and the piece.
more
Cancellation of the regular program through the end of the season

We unfortunately must announce that we will not be able to continue with our originally scheduled season. Opera and ballet performances are art forms with high personnel numbers, with some 150-200 individuals working each evening. It is not possible to justify performances with a small seating capacity. It is for this reason, and with the long lead times required to plan productions in mind, that we regretfully announce that we have decided, in consultation with the Canton of Zurich, to cancel our regular schedule through the end of the season.

You can find further information here.
---
Ballett Zürich awarded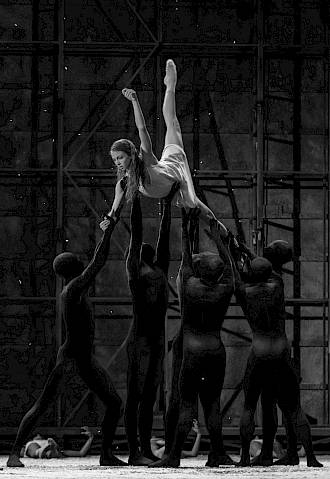 Company of the Year
Ballett Zürich has been named «Company of the Year» by the critics' survey of the renowned magazine «tanz». In addition, Christian Spuck's production of Helmut Lachenmann's «Das Mädchen mit den Schwefelhölzern» has been named «Production of the Year».
---